About Us Copper and Pex repiping specialist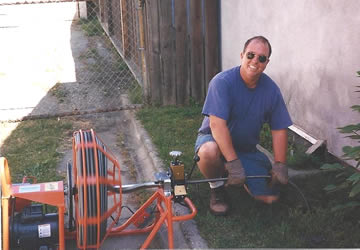 Bob Hutter, founder
Bobco Plumbing was created by Bob Hutter in the summer of 1978. Even before that time, Bob worked hard for other plumbers during the day, gaining knowledge and experience. At night, Bob would study for his state contactors license. Upon successfully passing his state exam, Bob became a licensed plumbing contractor and was assigned the Contactors License number of 799390, which by today's standards is a very low number, meaning we have been around for a long time … more than 36 years to be precise!
Over the years, Bob continued his education and knowledge about the ever increasing technical aspects of modern plumbing systems, always willing to invest in the future.
Today, Bob and his wife Julie (who is also the office manager) and our hand-picked staff take great pride in our humble beginnings by offering our customers the best state-of-the-art plumbing solutions with old-world craftsmanship at very attractive pricing.