Services
Bobco Plumbing is a FULL SERVICE company… we do it all!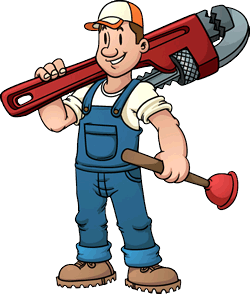 All stoppages cleared and drains repaired
Whether it is a simple clog or main line stoppage. We can clear it using the right equipment. If it is a drain that is leaking, Bobco Plumbing can repair it properly. We carry a selection of Jetting equipment for super tough, long term solutions to drain problems.
Yes, we do video inspections and locating service
Our experienced technicians can video inspect your sewer line and locate it below ground. Got a re-occurring problem in your sewer? You may only need a spot repair. Let us see what the problem is with our video equipment and locate exactly where it is and how deep. Armed with this information, a minimal repair may be all you need. This can be a huge price saving !
Water heaters installed, replaced and repaired
When it comes to providing you with hot water Bobco Plumbing can provide several options. For instance, a new tank-less water heater may be the perfect solution. Bobco Plumbing also offers a wide range of residential and commercial water heater replacement options. And of course, if your water heater just needs a repair, we carry a selection the necessary parts to accomplish that as well. We'll have you back in hot water in no time!
Faucets, faucets and more faucets….
Bobco Plumbing carries a full line of faucets on our trucks to satisfy your discriminating taste as well as your budget. From basic simplicity to sculptured elegance, we have your faucet. If you need a faucet repaired, we carry a wide variety of parts and the know-how to get it done right.
Toilets, repaired and replaced
It is amazing how much water can be wasted through a leaking toilet… often called "the silent leak" because it often cannot heard. Call us and we'll tell you how to easily check for this water waster. We can repair your toilet with a minimum of fuss or if you desire, we can upgrade you to a new ultra-low flush toilet with excellent performance and you may be eligible for a rebate from your water company
Copper Re-piping
In 36 years in the plumbing business, Bobco Plumbing has replaced hundreds of thousands of feet of old galvanized steel pipe and replaced it with shiny smooth copper pipe. Whether you have a single bathroom home or a multi-building condominium complex Bobco Plumbing has the know-how, backed by experience to completely replace any water piping projects you may have.
Disposals, Water Filters, Ice Makers and Dishwashers... Etc.
As a full -service plumbing company, we replace garbage disposals, install and service water filters and install/ replace dishwashers.